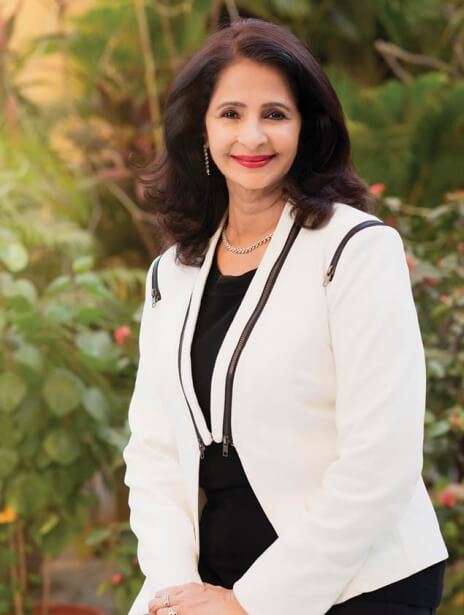 BRINGING ALIVE THE AROMAS OF GOA PORTUGUESA
Perhaps more than the aromas; it was the richness of Indian spices that drew the Portuguese,French, Dutch, English and other adventurers to explore the shores of India. History has more to offer on this!
Meanwhile, a new chapter has been added to the history of Goan cuisine by the well-known Author MasterChef Deepa Suhas Awchat
Her name is synonymous with India's award winning and authentic Goan cuisine restaurant – Goa Portuguesa that not onlybrings to life a variety of mesmerizing cuisine from across Goa, but has also been tantalizing taste buds since more than two decades
Goa is the beginning, but chef Deepa Awchat has also planned launch of South Indian & Maharashtrian gourmet masalas.
The Goa Portuguesa Cookbook Coffee Table Book
Your our search for the definitive book on vegetarian and non-vegetarian Goan tz, cuisine ends withThe Goa Portuguesa Cookbook by Deepa Awchat. Simple recipes in easy-to- follow steps are itshallmark—making it the ideal purchase or gift for the novice or expert. The recipes are tried andtested and authentic. They are, after all, the same recipes used in 'Goa Portuguesa'—the renownedrestobar that completes 20 years of' its gastronomic journey in December 2008, winning a stream of'global accolades, awards and excellent reviews enroute.
There is, expectedly, an abundance of' seafood recipes for which the restaurant is justifiably famous.You will be delighted to find all of Goa's sought-after dishes in this book—Stuffed Crabs, GoencheWagh (Stuffed Tiger Prawns), Stuffed Lobsters, Fried Bombay Ducks and of course Fish-Curry- Rice,which alone is believed to be responsible for the `sossegado' attitude of many Goans!
Vindalho, Cafreal, Sorpotel, Caldinho, Assado, Baffado, Guisado and Behinca among other delights,represent the Portuguese contribution to the rich culinary heritage of' the Land of the Gods.However, the traditional cuisine of Goa has been equally celebrated with the inclusion of a numberof vegetarian dishes such as Khatkhatem, Sasav, Tondak and Homan, and the signature dish of therestaurant — Tender Coconut Cashew Nut Sukke. And of course there is that quintessential Goandish—Chicken Shagoti to be mopped up with Pole or Wadde.
Years of research and dedication to Goan and Portuguese cuisine are reflected in this book whichwill be evident from the first recipe you try Welcome to a truly Goan experience — Enjoy!
Buy Gourmet Masalas Online